Channel Thought Leaders Share Predictions For 2013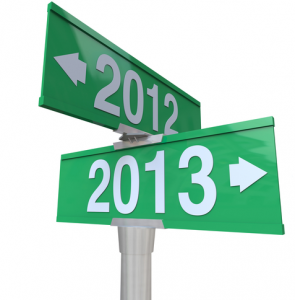 The channel universe is evolving at a rapid pace. In an effort to hone in on key trends and expectations for 2013, we decided to ask some key executives from leading agencies, consultancies, and even solution provider companies to share their insights on channel sales and marketing trends. Each executive has a breadth of experience working in the channel space, and shares a unique perspective on marketing best practices, deal registration, training and enablement, and more. 
Each executive was asked to answer the following question:
"How do you believe channel marketing will shift and/or evolve during 2013 and why?" 
(Responses are listed in alphabetical order by company name)
Respondents included the following:
Shane Vaughan, CMO, Balihoo (@ShaneVaughan, @Balihoo)
Two studies in 2012 revealed missed revenue opportunities for national brands that depend on local affiliates to drive sales. A Borrell Associates study showed that out of $1.7 billion in online co-op marketing dollars available for local affiliates, an estimated $450 million goes unused.
Research commissioned by the Interactive Advertising Bureau (IAB) and the Local Search Association (LSA) revealed a similar trend in missed opportunities, with fewer than 33% of manufacturers considering digital channels when mapping out a co-op ad strategy. In fact, many manufacturers surveyed said they have specific policies in place forbidding affiliates from using any co-op dollars in digital channels. Unfortunately, these studies reflect reality: most national brands' co-op efforts today are not keeping pace with the evolving marketing landscape and it's hurting the bottom line. 
The good news is that in 2012 a growing number of innovative brands implemented strategic co-op marketing programs embracing digital tactics, and we expect many more brands to follow their lead in 2013. Following are several important steps national brands can take to stop wasting co-op dollars and start growing local sales revenue in 2013:
Elevate co-op from an expense line-item to an investment line-item: This means understanding how co-op integrates and coordinates with the national marketing strategy, which ultimately will help national brands grow revenue. It also means implementing co-op programs and tactics that are measurable and can prove ROI. If your co-op program is not viewed and managed as a strategic marketing investment, you're better off killing the program altogether. 
 
Co-op programs

must

support digital tactics: Your customers are rapidly adopting digital as the primary method to find local information about your products and services. Digital provides tremendous revenue-generating opportunities for national brands and local affiliates, and the efforts can be measured at both the individual affiliate level, as well as in aggregated form for the program. Scaling digital efforts manually to hundreds or even thousands of markets has historically not been possible for brands, but local marketing automation technology solutions available today have solved that problem, enabling scalable and highly effective execution, management and tracking for co-op marketing programs.
 
The days of "set it and forget it" co-op marketing programs are over: Most co-op users are not experienced enough to conduct effective local marketing programs, especially in digital channels. In recent research from Balihoo, only 4% of national brand marketers ranked their local affiliates as excellent marketers. Additionally, respondents ranked SEO, mobile marketing, and pay-per-click advertising (PPC) as the top areas that affiliates lacked expertise and the ability to execute effectively. To overcome this knowledge gap, brands need to educate their co-op partners/affiliates on marketing and best practices for their industry/brands. Brands also need to provide tools, technologies, support and ROI incentives to encourage co-op participation so that they stop leaving marketing dollars and local sales revenue on the table.
 
 
Philip Moon,
VP Products and Intellectual Property, Channel Enablers (@ChannelEnablers)
The two main forces I believe will impact channel marketing in the high-tech space during 2013 are:  the degree of economic uncertainty worldwide and the transition of many vendors and partners to a subscription services model.
These two forces will affect channel marketing to and with partners in a number of ways:
1. The solution provider channel is consolidating. This has been happening for some time. Vendors will have to compete hard for the best partners — particularly those partners that have successfully integrated subscription services into their business.
2. Money is tight, so vendors have to do a much better job of explaining the economic potential of their focus markets to current and prospective partners. They need to do the math and their channel sales people need to learn to speak the language of partner business. This also applies to doing a better job of explaining the economic potential of moving to the cloud , being able to lay out a clear transition plan, and develop and execute a target business model.
3. Smart vendors will renew their focus on close engagement with partners. You stick close to your best partners and nurture your growth partners when seas are rough!
4. Vendors must continue to focus on taking cost out of the relationship. There will be an increased focus on automation to lower sales, marketing and enablement costs and decrease time-to-revenue for new products and partners.
5. Social media is changing the way vendors market. Customers are doing their research online before making buying decisions and both vendors and partners need to be part of these digital conversations via social networking sites.  Generally speaking, marketing has not been something high-tech partners have done well; they always expect vendors to carry the load. However, social media marketing offers partners a tremendous opportunity to connect with customers at a very low cost. Smart vendors will show partners how to generate these social conversations effectively.
Heather K. Margolis, President, Channel Maven Consulting  (@HeatherMargolis, @ChannelMaven)
Channel marketing already has started to shift toward more customized communications to and through partners. I believe this shift will only increase in 2013.
"To" Partner Communications
Manufacturers are figuring out the "over communication" problem and streamlining their communications. In 2013, I foresee that manufacturers will use some of the amazing tools out there to consolidate communications even more. I also have been really impressed with the increase in social media and multi-media communications manufacturers are leveraging for partners.
The more easily digestible communications manufacturers can provide, the more engagement they will get from their channel. Bring on the videos, social posts, blogs and infographics!
"Through" Partner Communications
Partners will be looking more and more to their manufacturers for demand generation support such as Campaigns In-a-Box, Live event support, One-2-One marketing support, social media training and execution, and marketing platforms to better enable them to reach their end customers. 
We've seen many manufacturers step up to this challenge with social media and marketing training, portal improvements, marketing automation platform implementations and more highly customizable marketing materials. We've also seen a move toward more hands-on marketing support; manufacturers are teaching their partners how to fish. For example, organizations are helping partners develop their marketing plans, teaching them how to use social media to build a stronger list and brand online, updating web sites to include a call-to-action and site analytics, and of course launching campaigns via email, live events, webinars and telemarketing.
Craig DeWolf, VP, Client Services, hawkeye Channel (@Channel_Dewd, @hawkeyeChannel)
One of the key issues and trends brewing among channel organizations is vendor competition for fewer partners. One of the realities channel marketers must face is dealing with channel consolidation. The B2B technology channel is shrinking due to both acquisition and attrition. Estimates of the shrinkage vary widely between analyst organizations: from 15% (Forrester) to perhaps as much as 40% (Gartner), but they all agree that this shrinkage is real. The impact for vendors is they will be competing more than ever for top partners, and especially "born in the cloud" partners who can help the vendors make the shift successfully as well with their business.  
This concept is a catalyst/contributor for many of the other trends presented below.
1. More focus on partner loyalty: It's not enough to 'woo' a top partner away from your competition, and get them to sell your products and services. Vendors need to retain their partners, as well as increase share of wallet. This is true especially with vendors that have more commoditized products. To that end, despite a declining reseller population, Forrester predicts many marketers will increase their channel budgets as much as 30% in an effort to increase channel loyalty and preference.
2. More investment in sales enablement: "Sales enablement" refers to the variety of activities that partners must understand and/or perform in advance of a sale to improve overall effectiveness. The broad range of enablement activities include sales training, new focuses on marketing certification, pre-packaged marketing programs that can be funded by MDF (or offered instead of MDF), and renewed focus on opportunity management programs (restructuring). These investments are in addition to product/technical certification, which many vendors are accustomed to doing, and are in contrast to back-end rebates and reward programs. In summary, the increase in channel investment spending by marketers will focus on font-end enablement rather than back-end rewards.
3. Improving efficiency (Getting more for less): While this trend isn't necessarily new — efficiency and "more for less" have been high on everyone's list since the recession began in 2008 — and with EMEA possibly facing an extended recession, this is the "new reality."  It's no longer something companies do to get through tight times; running "lean and mean" is something every organization needs to do, as change is now constant and ever-present.
And while this seems to contradict the prior statement declaring increased spending in an effort to build partner loyalty, the efficiency gains fall within two areas:  Low costs for administration (or non-working channel investment) and revising/deleting ineffective channel programs. To elaborate on the former:
There is less administrative and support staff at both the vendor and partner side. So streamlining program administration and reducing the administrative burden for both is key.
Reduction in the number of programs and/or systems managing the programs in a further effort to reduce administration and costs. This also contributes to the desire for marketers to reduce the complexity of partner portals or to consolidate programs systems on to CRM and sales force automation platforms.
4. Ease of Doing Business (EODB): This is both a driver of efficiency, as well as engaging partners with more simplified programs and interactions. While EODB has always been important, with the many new  "born in the cloud" companies emerging, there is now an expectation that programs utilize technology to simplify processes so they are easy and intuitive. This trend is a natural outcome of the consumerization of technology, in which business systems are expected to be as easy to use as consumer software.
Chris Doggett, VP, Channel Sales, Kaspersky Lab North America (@cbdoggett, @Kaspersky)
In 2013, the movement in the partner community to deliver advanced, remotely delivered services will gain further momentum as the value-added solution provider business continues to evolve. The drivers are now well established: customers are looking for cost savings, operational efficiency, speed and simplicity. Those solution providers who can combine technology and services to provide this will have the competitive advantage. 
As a result of this trend emerging and growing, channel marketing content will need to focus on promoting solutions that address a customer's desire to simultaneously reduce the complexity of managing their technology infrastructure and making it easier, more cost effective and more reliable. At the same time, there needs to be an emphasis on being able to manage infrastructure from anywhere, on any device, and at any time.
In the information security space that Kaspersky Lab specializes in, there is a definitive opportunity to add value. The combination of the ever-increasing sophistication of threats with the expanding list of vulnerabilities creates a never-ending need for vigilance and expertise. As if that weren't enough, the need to meet the typical customer objectives of protecting all endpoints (laptops, phones, tablets, workstations, servers, etc.), accommodating the demands of Bring Your Own Device, providing controls to ensure compliance, simplifying management and providing the highest level of protection without degrading performance is essentially unattainable for most customer's IT staff. 
Solution providers who clearly articulate their ability to accomplish these objectives by combining expertise, services, best-in-class technology and industry knowledge will be successful in the New Year.
Rich Long, VP, Marketing, ScanSource (@ScanSource)
We are already seeing IT reseller-focused channel marketing tactics shift to a more enablement and on-boarding tone, as opposed to general brand awareness messaging. This differentiated approach demonstrates a focus on making it easier for resellers to quickly begin doing business with IT manufacturers and distributors.
Manufacturers and distributors are making this enablement happen through education and training efforts, as well as the delivery of tools and services that can more quickly and easily enable resellers to start selling and supporting the products they offer.  Vendors are taking this opportunity to showcase how easy it is to ramp up and begin doing business with them. With enhanced competition, we believe the easier it is to help a reseller add a new product or solution to their offering, the more willing they are to consider it.   
The general product information and brand value propositions that were historically the subject of most marketing materials are now more easily accessible online and through media outlets, so there isn't as much of a need to convey this through traditional advertising. Instead, many traditional advertising mediums are now being used for directional marketing: sending resellers to training, seminars, web seminars and other events.  The call-to-action still remains a critical component of these marketing pieces.
One thing that we believe won't — and shouldn't — change is recruitment through relationships. Recruiting resellers to take a new brand onto their line needs to be solidified in person through channel sales teams or distributor field sales teams. We believe developing and nurturing that personal relationship is still the most important part of building that trust and confidence necessary for a successful partnership. 
Tagged Balihoo, Channel Enablers, Channel Marketing, Channel Maven Consulting, enablement, hawkeye, kaspersky, sales, scansource