Author Archives

Visibility into partner behaviors and garnering insight into lead performance are common challenges channel-centric organizations face. During the 2013 SiriusDecisions Summit, Laz Gonzalez, Service Director of Channel Management Strategies, and Matthew Papertsian, Research Director at SiriusDecisions, discussed how organizations can apply the rearchitected Demand Waterfall to the channel. The annual event took place May 8-10 in San Diego, Calif.
Many suppliers still are lacking insight into critical areas of partner businesses, which can significantly impact overall channel lead performance. The session, titled: The Rearchitected Waterfall in the Channel, offered insights into how the waterfall can improve channel lead development and results. In addition, the session provided a variety of problems many suppliers face in managing their channel networks, and how the new waterfall can provide solutions to these issues.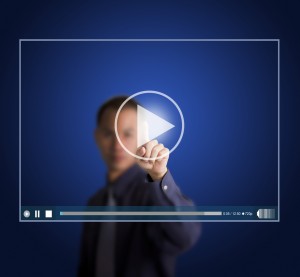 Time-starved, multitasking B2B marketers are seeking more interactive and compelling content to drive brand awareness, encourage conversations and, as a result, generate more leads and sales.
Buyers' attention spans are continuing to shrink and their schedules are becoming more hectic. As a result, marketers need to implement strategies that provide quick-hitting information that resonates with the wants and needs of specific audiences.
According to results from Demand Gen Report's 2013 Content Preferences Survey, 50% of respondents watched a video to research B2B purchasing decisions in the past 12 months. The vast majority (80%) also somewhat or strongly agree that they now prefer interactive content, such as audio podcasts and videos, which can be accessed on demand.

By Ian Moyse, Sales Director, Workbooks.com, Eurocloud UK Board Member & Cloud Industry Forum Governance Board Member
There is an on-going discussion in articles, at events and in offices each day about the part that channels will play in go-to-market for the cloud form factor. Does it have a place?  What is that place? What do cloud providers want and need? And is there any money in it anyway?
Resellers can all reflect on the "good old days" of strong margins on hardware, software and support; days when customers could not go online to easily compare pricing and source alternatives or visit the local PC World or Best Buy, and find business-fit IT products with in-store support and break/fix at a level that can work for them in areas of their business.
When you consider that Gartner predicts that 46% of all businesses will have more than half of their infrastructure in the cloud by 2015, versus only 3% in 2011, and IDC is expecting that 85% of new software firms created in 2013 will be cloud businesses, you realize this is something that you ignore at your peril.

The Problem: Vendors, brands and manufacturers are looking to marketing automation tools to help streamline marketing and sales processes, and in turn, get a more cohesive view of channel-wide performance. However, to ensure adoption as well as consistent usage of these tools, organizations must provide a robust set of tools and solutions to help power up partner marketing and sales results.
Read more →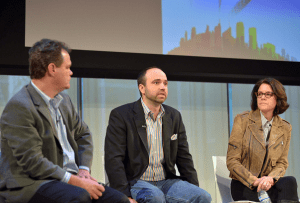 By Jonathan Lee, Assistant Editor
The content team of tomorrow will look a lot like the publishing team of today. That was one of the key messages from the Power Panel, titled: Crafting a Killer B2B Content Strategy, which took place at the B2B Content2Conversion conference hosted by Demand Gen Report.
During the panel discussion, Joe Pulizzi, Founder of Content Marketing Institute (CMI), and Ann Handley, Author and Chief Content Officer of MarketingProfs, explained that B2B marketers should plan their content based on the six "W"s of journalism — who, what, when, where, why and how.
Read more →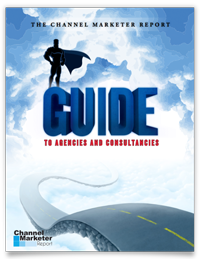 At Channel Marketer Report, our goal is to constantly keep a pulse on emerging and evolving marketing and sales tools and trends, and report on how these developments are impacting organizations that operate in channel networks.
One pain point is consistent among most organizations: vendors, brands and manufacturers still are struggling to provide partners with the marketing training, enablement and resources they need to succeed. In fact, it may seem like a task only suitable for superhuman beings that have constant tabs on the latest tools and developments regarding marketing and sales best practices.
Agencies and consultancies are optimal sources for organizations as they fight their way through
the channel marketing universe, which is becoming more competitive than ever before. Acting as superhero sidekicks of sorts, agencies and consultancies help make the training and empowerment process easier for organizations, providing guidance and thought leadership on everything from content marketing, to lead generation and nurturing, social media, and more. As a result, partners and affiliates are equipped with robust toolboxes that will help them win end-user eyes and dollars in the ever-changing technology world that is becoming largely dependent on web-based tools
and solutions.
We scoured the channel marketing universe to provide a hefty roster of experienced agencies and consultancies that can help organizations across verticals achieve marketing and sales success.
Following are 12 agencies and consultancies that have distinct expertise in channel operations, but have differing areas of focus. So, depending on the qualities you're seeking, we're confident you'll find a marketing/sales guru that will address your company's unique wants and needs.
We're thrilled to bring you Channel Marketer Report's Guide To Agencies & Consultancies, a resource we believe will be a solid starting point for building up — and maximizing — your partner marketing and sales strategies.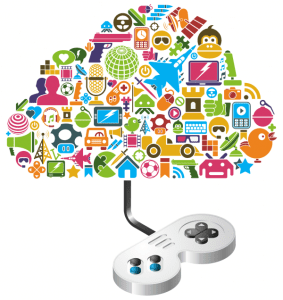 An increasing number of organizations are recognizing the value of gamification in driving customer and employee engagement. In fact, research from Gartner has indicated that by 2015, 70% of Global 2000 organizations will use gamification in some way.
Vendors, brands and manufacturers can leverage gamification as a tool and inherent business strategy to drive efficiency and performance across their sales channels. By leveraging tools and strategies such as leaderboards, points and badges, organizations can drive participation and even healthy competition across partner networks.
Read more →

The Problem: Brands and manufacturers rely on their partners and franchise owners to deliver quality experiences to end-user customers. A key facet of these exemplary interactions is providing timely offers, messages and other content that is relevant to target audiences and guides them along the browsing and buying journey seamlessly. However, marketing knowledge and skill among partners and resellers still are lagging: only 7% of marketers find local efforts to be successful, according to a recent study from the CMO Council.
Read more →