Audio
Episode 9: Jeremy Littlejohn, Chief Analyst and Co-Founder, MyITAssessment.com
More vendors and resellers are recognizing the fact that to truly succeed in a competitive marketplace, they must understand buyer pain points, and in turn, deliver optimal solutions that deliver upon specific wants and needs. MyITAssessment.com is a new tool designed to help organizations do just that. In this episode of Channel Chat, Jeremy Littlejohn, Chief Analyst and Co-Founder, MyITAssessment.com, shares current pain points and obstacles technology vendors and manufacturers face while striving to create optimal partnerships with distributors, resellers and ISVs, as well as end-users. Littlejohn also uncovers how organizations can address these pain points, leading to improved sales results and overall customer loyalty across the channel.
Audio clip: Adobe Flash Player (version 9 or above) is required to play this audio clip. Download the latest version here. You also need to have JavaScript enabled in your browser.
 Episode 8: Carl Theobald, CEO, Avangate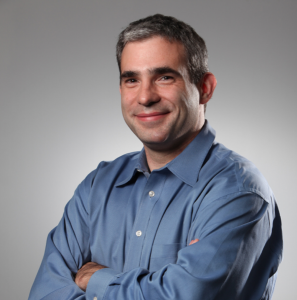 More vendors and manufacturers are considering how the cloud will impact their organizations, and more importantly, their channels. During this episode of ChannelChat, Carl Theobald, CEO of Avangate shares how the cloud is offering organizations a vast variety of benefits. In addition, Theobald discusses how his company helps both B2B and B2C organizations with seamless e-Commerce experiences.
Audio clip: Adobe Flash Player (version 9 or above) is required to play this audio clip. Download the latest version here. You also need to have JavaScript enabled in your browser.
 Episode 7: Neil Cohen, VP of Marketing, Visage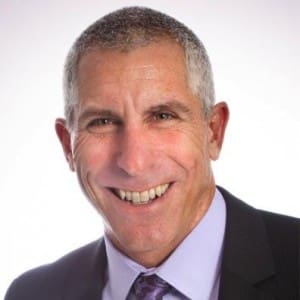 More organizations are embracing mobility by implementing Bring Your Own Device (BYOD) business models. As a result, companies that offer mobile security and management solutions are at a great advantage. During this episode of ChannelChat, Neil Cohen, VP of Marketing for Visage, reveals how the company is going to market to build its channel network. In addition, Cohen shares the forms of training and marketing/sales collateral Visage provides to ensure channel partners are armed and ready to educate prospects and turn them into buyers.
Audio clip: Adobe Flash Player (version 9 or above) is required to play this audio clip. Download the latest version here. You also need to have JavaScript enabled in your browser.
 Episode 6: Weighing The Benefits Of Marketing Automation
Marketing automation is coming to the forefront to improve efficiencies among B2B organizations, as well as vendors and their partner networks. While there are multiple benefits to these platforms, including better sales and marketing alignment, companies must take certain steps to optimize adoption, and ensure they're taking full advantage of automation tools. During this episode of ChannelChat, Bruce Culbert, Chief Service Officer of The Pedowitz Group, spotlights the value proposition of marketing automation for channel organizations. Additionally, Culbert discusses the growth of social media and content marketing, and how channel players can increase prospect engagement through thought leadership.
Audio clip: Adobe Flash Player (version 9 or above) is required to play this audio clip. Download the latest version here. You also need to have JavaScript enabled in your browser.
 Episode 6: Tackling The New Buyer Paradigm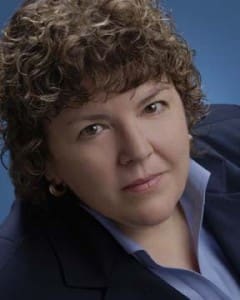 Today's buyers are taking a more strategic approach to researching and considering potential solutions and technologies. As a result, it is imperative that vendors and their partners to understand these new buying strategies, and implement new marketing tools and tactics to stand out in a crowded marketplace. During this episode of ChannelChat, Judy Mod, Principal at Social Gastronomy, LLC and President of the Social Executive Council, discusses the changes taking place in the buying process, as well as how channel organizations can better understand their target end-users, while excelling in the new era of social media and other one-to-one marketing strategies to generate qualified leads.
Audio clip: Adobe Flash Player (version 9 or above) is required to play this audio clip. Download the latest version here. You also need to have JavaScript enabled in your browser.
Episode 5: NCR Digital Strategist Sundeep Kapur Dishes On Social Media
Channel marketers are beginning to realize the benefits of tapping social media to extend content life and develop long-lasting relationships with partners and prospects. However, key areas of a social strategy, such as messaging tactics and developing strong presence are still ruthless pain points. During this episode of ChannelChat, Sundeep Kapur, Digital Strategist and Evangelist for NCR, discusses how channel marketers can take the appropriate steps towards an effective social media strategy. Kapur also discusses his latest article syndicated on Mashable, titled "11 Deadly Social Media Sins for Brands," and how channel organizations can draw parallels from their B2C counterparts.
Audio clip: Adobe Flash Player (version 9 or above) is required to play this audio clip. Download the latest version here. You also need to have JavaScript enabled in your browser.
Episode 4: Gerry Murray, Research Manager for the CMO Advisory of IDC
The channel is a complex place. OEMs/manufacturers are challenged to accurately hand off optimal leads to partners. Furthermore, these companies are struggling to accurately track and measure the success of lead and demand generation initiatives due to faulty reporting. During this episode of ChannelChat, Gerry Murray, Research Manager for the CMO Advisory of IDC, shares new findings from the company's latest channel-centric study. Throughout the Q&A, Murray also shares key tips and tactics to optimize partnerships and better track sales and marketing progress.
Audio clip: Adobe Flash Player (version 9 or above) is required to play this audio clip. Download the latest version here. You also need to have JavaScript enabled in your browser.
Episode 3: David Gosman, CEO, pcAmerica

Social media and mobile are emerging as key ways for OEMs and VARs to develop partnerships and increase market mindshare. However, many sales forces and marketers are struggling to determine key tactics and messages for optimal engagement. In this episode of ChannelChat, David Gosman, CEO of pcAmerica indicates how the point of sale solution provider established itself in the competitive technology marketplace. Gosman also provides insight regarding how OEMs and VARs can tap into social media and mobile to improve efficiencies and establish partnerships within the complex channel environment, by sharing tips and tools from the company's marketing team.
Audio clip: Adobe Flash Player (version 9 or above) is required to play this audio clip. Download the latest version here. You also need to have JavaScript enabled in your browser.
Episode 2: Steven Amiel, Founder & CEO, MMI Solutions
Multi-tenant marketing automation is coming to the forefront as a way for vendors to better track channel activities. The solutions also are emerging as a way for resellers to filter their personal value proposition into marketing and nurturing materials. In this episode of ChannelChat, Steven Amiel, Founder and CEO of MMI Solutions discusses the brand benefits of implementing a multi-tenant marketing automation solution and how these solutions allow vendors to adapt to longer sales cycles and changing buyer behavior.
Audio clip: Adobe Flash Player (version 9 or above) is required to play this audio clip. Download the latest version here. You also need to have JavaScript enabled in your browser.
Episode 1: Jennifer Jurgens, VP of Sales and Marketing for MarketNet Services
In this episode of ChannelChat, Jennifer Jurgens, VP of Sales and Marketing for MarketNet Services, discusses top challenges in lead management for vendors that collaborate with reseller networks. Jurgens also provides insight on a number of strategies vendors can leverage to maximize channel sales, and lead and demand generation in an effort to obtain quality leads and formulate a seamless lead delivery process to dealers. If the appropriate measure are taken, vendors will excel in acquiring a loyal dealer base.

Audio clip: Adobe Flash Player (version 9 or above) is required to play this audio clip. Download the latest version here. You also need to have JavaScript enabled in your browser.