Resource Center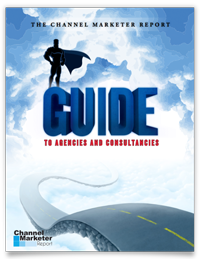 At Channel Marketer Report, our goal is to constantly keep a pulse on emerging and evolving marketing and sales tools and trends, and report on how these developments are impacting organizations that operate in channel networks.
One pain point is consistent among most organizations: vendors, brands and manufacturers still are struggling to provide partners with the marketing training, enablement and resources they need to succeed. In fact, it may seem like a task only suitable for superhuman beings that have constant tabs on the latest tools and developments regarding marketing and sales best practices.
Agencies and consultancies are optimal sources for organizations as they fight their way through
the channel marketing universe, which is becoming more competitive than ever before. Acting as superhero sidekicks of sorts, agencies and consultancies help make the training and empowerment process easier for organizations, providing guidance and thought leadership on everything from content marketing, to lead generation and nurturing, social media, and more. As a result, partners and affiliates are equipped with robust toolboxes that will help them win end-user eyes and dollars in the ever-changing technology world that is becoming largely dependent on web-based tools
and solutions.
We scoured the channel marketing universe to provide a hefty roster of experienced agencies and consultancies that can help organizations across verticals achieve marketing and sales success.
Following are 12 agencies and consultancies that have distinct expertise in channel operations, but have differing areas of focus. So, depending on the qualities you're seeking, we're confident you'll find a marketing/sales guru that will address your company's unique wants and needs.
We're thrilled to bring you Channel Marketer Report's Guide To Agencies & Consultancies, a resource we believe will be a solid starting point for building up — and maximizing — your partner marketing and sales strategies.
Vendors, distributors, and software and service providers are itching to cash in on trends uncovered at the 2013 NRF BIG Show that are expected to influence the market throughout the year. Rightfully so: due to the economic recovery, retailers are more eager to research and buy solutions to help them keep pace with technological advancements and consumer trends.
"There's a lot of pent up demand in the retail technology space as we come out of the recession," Joe Finizio, President and CEO of the Retail Solutions Providers Association (RSPA), told Channel Marketer Report. "A lot of organizations held onto their basic technologies during that time and now, are looking to replace them to better compete with online merchants." Read more →
Webcasts and webinars are valuable resources for vendors to educate partners on marketing and sales strategies. Moreover, these easy to digest video segments allow both vendors and their partners to educate end-users on industry trends, pain points, and solutions that address company wants and needs.
This infographic,  courtesy of InterCall, uncovers webcasting best practices to help you achieve optimal sales and marketing results.
It's one thing to have good content, but it's another thing to promote it effectively. This infographic, courtesy of Launch Grow Joy acts as a go-to guide for utilizing bookmarking sites, social networks, and other resources to generate buzz for your blog and encourage sharing.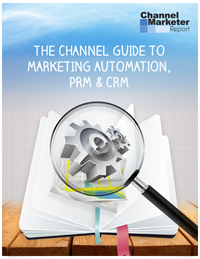 Channel Marketer Report has released its newest report, titled: The Channel Guide To Marketing Automation, PRM & CRM. This comprehensive guide will provide a snapshot of leading solution providers in CRM, PRM and marketing automation, as well as specific features and capabilities that address the unique needs of channel organizations — both vendors and partners. Read more →
Within the last 12 months, a host of new technologies have emerged, all developed to better support partner networks. Because partners are essential to a manufacturer's success, it is more important than ever for organizations to track and manage reseller sales and marketing progress efficiently.
Partner Relationship Management (PRM) allows manufacturers to maximize the overall management and enablement of partner networks. Optimal solutions also allow organizations to improve communication and collaboration with resellers.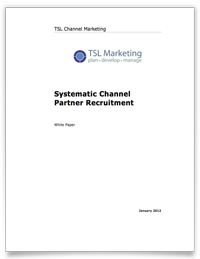 Operating in the channel, and obtaining a reliable network of partners and resellers, is an invaluable opportunity for technology providers to boost sales and improve their customer bases.
However, establishing this network of loyal partners can be a daunting challenge. Questions that countless organizations ask include:
The constant conflict between sales and marketing can be solved by both teams establishing a solid set of characteristics or qualifications that make a lead. However, how does an organization go about setting these guidelines? This infographic from The ALEA Group helps B2B companies understand what makes the ideal lead.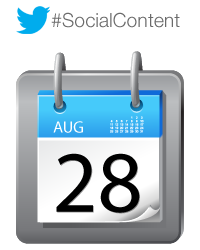 On-Demand – View Now »
Speakers:

 
The boundaries differentiating B2C and B2B marketing strategies are starting to blur. In fact, the instant gratification that comes with online search, social media, email and other web-based tools have offered buyers instant access to a plethora of information on potential solutions and services, as well as business trends.
View Heather K. Margolis of Channel Maven Consulting as she guides partner-facing channel professionals, such as channel account managers and field marketing managers, through common marketing concerns. The series of webinars is designed to help channel professionals better market to and through your channel partners. Each 30 minute webinar (including time for questions) is designed to be brief and impactful. All webinars will be held at 11:00 AM MDT.
Register today to view the on-demand session of the Partner-Facing Channel Professionals Webinar Series, Improving Partners Online Marketing Capabilities to secure your space!