Solution Spotlight

The Problem: Channel sales leaders and their partners rely on consistent communication to ensure sales and marketing success. However, the more a company grows, the harder it is to manually keep track of channel partners and provide them with relevant content. This leads to missing sales information and dissatisfied partners, resulting in poor sales results across the channel.
The Solution: The LiveHive partner enablement platform helps sales leaders and their channel partners keep each other in the loop regarding sale activities and product information, and conduct informative discussions within a single interface.
The Problem: Vendors and partners rely on conferences, summits and other events to build relationships, collect feedback and, of course, generate opportunities and leads. However, it is sometimes a challenge for executives to follow-up with new connections in a timely, efficient manner, while delivering the information needed to further the relationship.
The Solution: The Pathable event experience platform is designed to provide conference managers, sponsors, exhibitors and meeting planners a cohesive solution to drive attendee satisfaction, while also optimizing event revenue.
Providing a "digital conference in a box," Pathable offers a series of features and capabilities to make the pre- and post-event experience as compelling and interactive as the actual conference. For example, organizers, exhibitors and even attendees can access an online agenda, exhibitor listings, interactive EXPO floor maps, surveys, as well as a personal meeting scheduler.
The event platform is available via a mobile app, providing users with a seamless and consistent experience, whether they are accessing event information on their laptops, tablets or smartphones.
The Perks: To help exhibitors and attendees better connect with prospects, Pathable enables users to create profiles that synch with social networking accounts. Additionally, users can tag their profiles based on their expertise, and search for peers that have similar interests. Once attendees connect, they can access each other's calendars to schedule one-on-one events, and also can engage in meaningful conversations on discussion boards.


The Problem: Traditionally, leads generated at events have been unqualified and lack context. As a result, vendors and partners struggle to understand which prospects are ready to have detailed sales conversations, and which are simply looking for more content and information. 
The Solution: The atEvent Check-In app solves these problems by allowing event staff to include event and prospect intelligence in the lead, including topics discussed and specific follow-up actions so that the sales force can nurture leads in a more impactful way.
This app can be used offline to enable staff to use the system events where there is no connectivity, or if connections are spotty.

The Problem: Approximately 25% of B2B companies in the Fortune 500 currently use marketing automation systems, according to ClickZ, and in turn, are seeing improved campaign and sales results. However, other companies that operate in more complex ecosystems, such as channels, are struggling to take advantage of these tools. 
The Solution: Marketing Advocate is striving to improve demand generation for organizations that operate in the channel. With its Through-Partner Marketing Automation (TPMA) solution, the company is helping vendors, manufacturers, brands and associations extend omnichannel marketing, lead management, lead scoring, analytics and more to partners and resellers.
Read more →

The Problem: A partner program requires an online partner portal whereby partners may obtain information from the vendor to properly position and sell the vendor's solution to their prospects. However, to properly work with those partners, vendors must also have the tools they need to manage, enable and engage with them…and in one place.
The Solution: Channeltivity, the premier Partner Relationship Management (PRM) solution, provides emerging to mid-market organizations the ability to manage their partners, enable them through the use of various resources and of course engage with them on deals, leads, and marketing programs.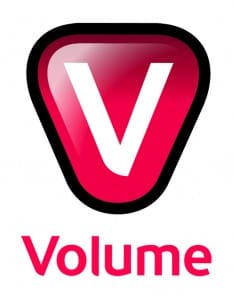 The Problem: Once global vendors establish their channel partner networks, it is essential they remain informed with relevant communications. However, this ongoing engagement process can be a manual and onerous task for vendors, which results in a "one size fits all" approach that fails to engage partners. In fact, email open rates on partner content remain poor for the most part, teetering at about only 20%.
The Solution: Using News on Demand, a solution from Volume, an integrated communication agency, vendors can automate the segmentation of communications. As a result, vendors can deliver relevant messaging to different partner types, and even consider appropriate language selection. This enables a more efficient, streamlined process thus ensuring a successful "gain, train, empower and retain" partner program.
Read more →

The Problem: The Internet has provided channel partners a new ability to advocate and sell manufacturer products, but it has also created an environment where consumers are bombarded with a constant barrage of advertising messages. To stay relevant and stand out from competitors, channel partners must be on top of evolving customer needs and at the cutting-edge of the latest trends and technological developments.
The Solution: Certified channel partners are more likely to outperform those that do not have relevant training in revenue generation, customer satisfaction and brand advocacy. NetExam is a Learning Management System (LMS) designed specifically for the channel partner and manufacturer relationship. Using a variety of tools and solutions available within the system, manufacturers can train channel partners to keep pace with emerging trends and the evolving consumer markets across verticals.
Read more →