Tag Archives

Triad Technology Partners, a cloud solutions provider for enterprise IT, has achieved ServiceNow Preferred Partner Status,  a designation that recognizes Triad's investment in training and certification programs to provide high-quality ServiceNow implementations.
"Preferred Services partners demonstrate proficiency and expertise on the ServiceNow platform to successfully implement IT service automation more efficiently and effectively," said Tom Moore, VP  of Service Providers and Integrators at ServiceNow.  "Our services partners are critical in helping our customers maximize the value of their ServiceNow deployment in the shortest time possible."
With more than 50 ServiceNow implementations, Triad has made a large investment in its ServiceNow Implementation Services practice to grow its base of public sector and commercial customers.
Tim Hohman, CEO of Triad Technology Partners, added: "Triad's focus on customer success is what has driven us from the beginning and to achieve Preferred Partner Status from ServiceNow underscores the efforts of our outstanding consulting team."  

NaviSite, a managed applications, messaging and cloud services provider, has formally announced the launch of its partner program. The program is designed to provide NaviSite partners with the ability to offer clients managed services via a competitive revenue model.
NaviSite's partners include business tools agency Avant Communications, managed service provider Pomeroy and IT services organization Richardson Eyres. All partners will offer the NaviSite suite of managed services and Time Warner Cable business services to their customers.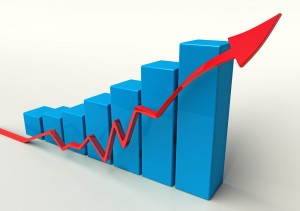 For many IT vendors and solution providers, cultivating a network of reliable partners that drive growth and sales is a struggle. Moreover, as the IT space becomes more complex and competitive, organizations are facing the ongoing task of winning and maintaining mindshare among resellers, vendors and SIs — which is central to overall success.
AccessData is a provider of digital forensics, cyber security and e-discovery software. Part of the ever-growing cyber crime prevention space, AccessData has spotlighted the partner program as one of its "top three success factors," according to Chad Gailey, VP of Worldwide Channel Sales.
"We are putting millions of upfront investment into our channel program and key partnerships," Gailey said in an interview with Channel Marketer Report. Due to this ongoing dedication and focus, AccessData has established its partner program tremendously over the past six months, expanding its channel sales team from three to eight worldwide. Moreover, the company has transitioned the channel from traditional alliance managers to field-based channel sales managers, who, according to Gailey, are "in the trenches and responsible for driving revenue." 

The Problem: Executives managing an enterprise IT organization sometimes struggle to find the right solutions for their unique environments. They need detailed intelligence regarding how their network works. But sometimes monitoring is not enough — they need actionable data to help connect them to optimal solutions. Similarly, VARs need to do a better job at understanding customer pain points, and in turn, connect them to the solutions that serve their wants and needs most effectively.
Read more →
Dell recently
completed its acquisition of Quest Software, an IT management software provider. As a result of the closing, which was finalized on Sept. 28, 2012, Dell reported that it will be able to strengthen its end-to-end IT capabilities, and empower customers to improve their Dell technology investments and IT infrastructures. Quest Software stockholders approved of the acquisition on Sept. 25, 2012.
With a promise of helping customers make a more seamless transition to cloud operations, as well as supporting Bring Your Own Device business models, "the addition of Quest Software into Dell's software portfolio will extend our industry-leading suite of solutions to a broader range of customers and partners, while simplifying operations, maximizing workforce productivity and delivering faster results," said John Swainson, President of Dell Software, in a press statement.
Read more →
By Tony Serino, Founder, Serino Channel Services
An ISV focused on product development solutions (Computer Aided Engineering (CAE)/Lifecycle Management) needed to drive top-line sales with and through its channel of technical resellers and IT service companies to meet its dramatically increased sales budget. The organization had a small window of opportunity to motivate, mobilize and measure its indirect sales channel and their joint effort to develop and capture more leads, sales, and market share. 
But first the ISV needed to build deeper relationships with and within its partner network. After polling its partners to gain a first-hand understanding of their needs, it was learned that the following matters were very important to "most of the partners."
A new study released from CompTIA has reaffirmed the growing influence of cloud computing and managed services.
 Findings from CompTIA's Second Annual State of IT Channel Programs study has revealed 63% of IT firms will focus on establishing cloud-based delivery models within the next year.
Additionally, 46% of companies are moving to a managed services model, and 39% are transitioning from transaction-based product sales to recurring revenue models. Sixteen percent (16%) also are refining their channel strategies to hone in on specific vertical industries or customer segments.
The growing prominence of cloud computing and cloud-based solutions is coming more to the forefront, especially within the IT sector. Although industry benchmarks have pointed to this transition to the cloud and managed services, new research from Cisco indicates that IT decision-makers are facing an array of challenges during their transition to cloud-based applications.
The growing impact of the cloud is shaking up the way OEMs, manufacturers and vendors do business. As a result, organizations must arm partners and team members with the training and resources to follow suit, and make the transition successfully. On April 11, 2012, Microsoft announced that it revamped its certification program to directly address technology's transition to the cloud.
To improve overall efficiency and cost management, IT companies should focus on spotlighting their best-performing partners across their database and encourage them to purchase new solutions and updated software, a new IDC study reveals.
In a recent study of large IT companies for the white paper titled "The Importance of Customized Channel Marketing," IDC found that average channel revenue totaled $3.7 billion. With an average channel marketing staff of 53 and a partner base of nearly 22,000, companies bring in $12 million in revenue per staff member, but only $500 thousand per partner. Furthermore, active partners accumulated only 31% of companies' channel department, leaving organizations with about 15,000 inactive partners — a majority of their database.
According to Gerry Murray, Research Manager of IDC's CMO Advisory Service, it is ideal for vendors to identify on their best partners across the population and focus on delivering message to them to increase purchase likelihood. Murray provided further insight on the study and top tips for vendors in developing an efficient partner marketing strategy.
Channel Marketer Report: IDC's study revealed that majority of vendors' partnerships is inactive. What management tactics should they deploy to revitalize partnerships and boost revenue?
Gerry Murray: The study was focused on analyzing channel management practices at some of the world's largest high-tech companies. Channels represent the majority of revenue for many BtoB companies, especially those in high-tech, and there is widespread diversity among partner communities. However, the channel management organizations are typically set up to optimize the performance of only the largest and most productive partners. While that's logical, it inhibits the development of the rest of the community. Channel marketers must implement new models for managing partners because traditional approaches based on Business Development Managers and incentive programs don't work very well in the face of massive scale and massive diversity. Customizable channel marketing programs is one example of how vendors can do a better job delivering more relevant support.
CMR: To optimize revenue potential and partner contacts, you advise vendors to implement a system to automate partner relationships, not just sales and marketing activities. What are the general benefits of this process?
GM: There's little point in optimizing the sales and marketing activities for your partners until you understand the business drivers behind their success. For some partners the primary driver may be investment in trained/certified personnel, for others it might be sales and marketing, for others it might be pricing or volume based incentive programs. The important concept is not to put out a large jumble of offerings, but to know specifically what programs to offer to exactly which partners. Does a regional partner serving the health care market have the same challenges as another partner serving the real estate market? Maybe, but that information is crucial to any channel manager that is serious about moving partners up the performance curve.
That information is dynamic and the only way to efficiently collect and maintain it is by baking it into the relationship — or at least the platform supporting the relationship. By automating the whole partner relationship in a purpose built partner relationship management (PRM) system, vendors can not only provide better enablement for partner relations, they also can get better data on partners. The data can then be analyzed to create a granular segmentation model of the partner community, find segment leaders, and facilitate the research necessary to identify best practices. The PRM can be a platform to learn about what works for different kinds of partners, sharing that knowledge with partners in similar segments and enabling them to share with each other. In a world in which programs are easily replicated, it's the relationship and the specific business support that create competitive advantage in attracting and retaining partners.  

CMR: In the study, you compare the effectiveness of assigning partners to business development managers (BDMs) to customized marketing programs. What is the difference of the two and their impact on ROI?
GM: Business Development Managers (BDMs) and customized marketing programs were rated as nearly equal in their effectiveness at producing ROI. BDMs are very expensive resources and are typically assigned only to the largest partners. They are great for developing one very large or a small number of key accounts, but they are not very scalable. The average expected increase in partner performance when assigning a BDM is 35% to 38%.  Customized channel marketing programs require some up front investment, but can be offered at scale for very little incremental cost. When marketed properly to the channel population, high growth partners self-qualify by their adoption of the programs and the initial investment can be amortized across their collective success. This greatly lowers the risk of focusing marketing support efforts on just the largest partners, and is another great tool for identifying the smaller partners that can be role models for the rest of the inactive and at risk partners.
 Click here to download the entire report from IDC.