Multi-Media Opportunities
Noting that YouTube delivers more than 2 billion views each day, there is no question that even buyers are looking for more interactive content options.
The solutions below are designed to position your company as not only a thought leader in your space, but a leading-edge thought leader willing to go beyond traditional content ideas and provide information in the way that appeals most to each individual prospect.
Webinars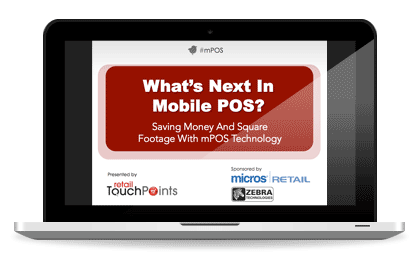 Channel Marketer Report works with you to create, promote and produce custom webinars — based on an agreed-upon topic and title. We present several options depending on the message being conveyed. Two options to consider include:
30-minute presentations featuring a speaker from the sponsoring organization presenting on industry trends and sharing examples of client success.
Channel Marketer Report moderates the event and secures an analyst or academia to present the "case for the category," and a customer (sponsor client preferable) to present a case study.
Investment starting at $12,500
Video White Papers
Utilizing the Brainshark format, Channel Marketer Report leverages an existing E-book or white paper to develop a "video white paper" that will include a 5-7 slide overview and a professional voice over.  As an additional touch point, the video white paper will feature the actual white paper available for download.  This is a great tool to extend the life of an existing piece of content.
InsStarting at $6,000
Infographics
One of the hottest new tools in content marketing — buyers can't seem to resist these easy-to-share visual representations of trend-based information. In line with the intent of the E-book and webinar, CMR will use relevant research and topics to develop an infographic. Infographics can serve an array of uses both digital and physical ranging from being shared via social media and blogs to being printed out for use as signage at shows.
Investment starting at $5,000
Video Infographics
These take the idea of an infographic one step further — it's a video representation of vital or complex information that your audience can consume quickly and visually. The videos can be used in an email-based program, placed on web sites or used in sales presentations.
Investment starting at $6,500
Video Case Studies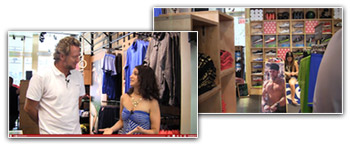 Case studies are one of the most effective ways to nurture a lead through the funnel. Decision-makers rely heavily on what their peers are doing to be successful in business. Put your customer success stories on video and you have a persuasive selling tool for your sales team. When creating video case studies, Channel Marketer Report will work with you and your customers to decide on the best location to conduct the interview, will provide the video crew, interviewer, and will edit and promote the video once it is complete.
Investment starting at $6,000
Video Podcasts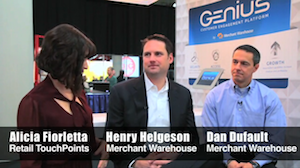 Channel Marketer Report will work with you to interview an existing client and/or an executive from your company, or repurpose existing content, to create a 5-10 minute podcast that potential clients can download to review at their leisure.
Investment starting at $4,500